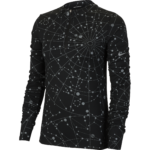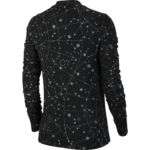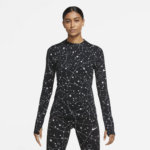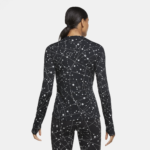 Nike Women's Element Flash Long-Sleeve Running Top – Black/Reflective Silver
£59.95
SOFT AND SMOOTH WITH A CONSTELLATION PRINT.
The Nike Element Flash Top delivers a relaxed design with an allover graphic based on the night sky. Reflective elements combine with soft fabric for a bold look and feel on your route.
Run With Starlight
An allover, reflective constellation print is taken from the night sky.
» Read more about: Nike Women's Element Flash Long-Sleeve Running Top – Black/Reflective Silver »